One evening I got into a discussion with a friend who plays the Cajon in a band, I had noticed that he was using his iPad for the cymbal sound. He showed me the app, but complained that the screen was divided into about twenty different sections, each with a different sound. He only wanted one sound and found it difficult to hit the right spot when in the middle of a song.
I sprang into action, "I can knock that up for you, I'll have it for you next week". And thus was born my Cymbals app. It's really very simple: tap on a cymbal to play a cymbal sound (well, any sound actually).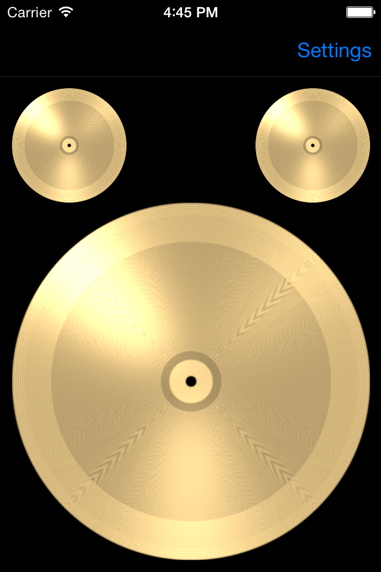 Use your own sound file for each of the sounds to be played.
Have three cymbals, or just one large one.
Control the volume for each cymbal independently.